Football is a deceptively simple game: twenty-two men chase a ball for 90 minutes and at the end, one team wins or maybe not. Some people consider it to be the greatest sport ever and it is followed by millions around the world. For people in India, cricket might be the religion, but the popularity of Football has grown significantly in the last decade, and it is no position to die down anytime soon. Fans in India are turning towards football podcasts as a way to enjoy more about the beautiful game.
Most of these football fans follow European leagues and international tournaments. A few national tournaments like the Durand Cup and the Indian Super League have also been instrumental in making the sport popular in India. While television and the visual media remain the number one focus of fans, radio and the audio broadcast media are not far behind. Extensive and wholesome audio shows featuring live commentaries of matches have been in vogue for quite some time. This has also paved the way for many analytical and news-oriented Indian as well as International podcasts on the sport.
With European football having the largest group of fans, here's a list of the 10 best football podcasts you can listen to. These podcasts will keep you updated, provide experts' view and analysis. Some of these audio shows also feature really interesting and insightful interviews with footballers, former players, coaches and managers. Here are the best football podcasts: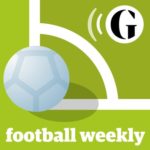 Every football fan must listen to this podcast, as this twice-weekly football podcast does a great job covering the big European leagues. The hosts of the podcast, Barry Glendenning and James Richardson, are not only pretty knowledgeable and often get their predictions right, but they are also a delight to listen to!. They primarily cover the English Premier League.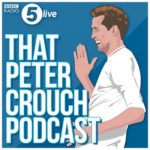 Being a Spurs supporter personally, I love Peter Crouch. He is a great footballer and a funny person to boot! In this podcast, Peter, Tom and Chris form a great team and the banter and topics are simply hilarious. The stories here will crack you up. If you love football, subscribe and listen.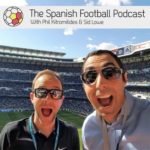 This is one of the best English LaLiga podcast available. It is comprehensive, insightful and will keep you up to date with anything and everything going on in La Liga. They just don't focus on Barcelona and Real Madrid and that is the best part about the podcast, they don't neglect other teams and important league narratives. This is a brilliant pod by two brilliant blokes.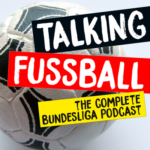 As an English Speaking Bundesliga fan, this podcast is a necessity. It will keep you updated with what's happening in Bundesliga week in week out. The guys are great and they know their stuff. It is a must for anyone who enjoys German football!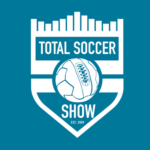 These guys are spot on them in their analysis. They are both so knowledgeable and funny, and they have great chemistry. This podcast covers USMNT, EPL, MLS, Champions League and more. I know I have been saying the same thing again and again, but all these podcasters are funny and know what they are talking about and that is why we love them.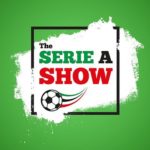 You shouldn't miss this podcast if you are a fan of Serie A. The knowledge and passion between John, Chloe, and Nima is unparalleled and their bond makes for a great podcast. Fantastic team, great content, true insights, a must listen. The other Serie A podcast I would recommend is Forza Italian Football podcast.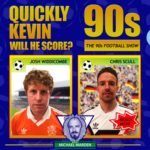 If you want to take a trip down the memory lane, then this is your podcast. The podcast brings the warm nostalgic feeling that we associate with 90s football back to the forefront of our mind. This podcast reminds us that football was also awesome back then.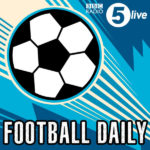 This BBC podcast brings you the latest football news, analysis and big-name guests with Mark Chapman, Kelly Cates and the BBC Radio 5 live team. With some exception of guests, you'll listen to a plethora of views, which will be fun & informative.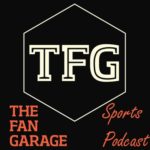 There are some great football podcasts in this list, but TFG Sports podcast is the podcast on Indian sports. Episodes include discussions about Cricket, Football, Hockey, Athletics and more with a variety of guests and regular contributors.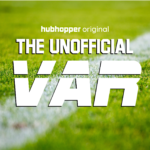 The Unofficial VAR is a Hubhopper original and your one stop for all football-related reviews and trending topics. Join Prasad, Shlomoh and Suprotim who take you through the top 5 European leagues in world football, including match previews and reviews.
So here you have the best football podcasts to keep you up to date with all the happenings in the world of football