With everyone tuning to podcasts in India, it was a natural turning point for Indian poets to look towards podcasts to share their art. The content space over the past few years was not a supportive self-sustaining medium for poets across the country. As many turned towards imagery, text, and videos to try to share their poetries, this did not do complete justice to the artistic aspects of their work.
While open mic events were an opportunity for artists to come together and share this form of art, with the unfortunate event of the COVID-19 pandemic, such events have now moved online onto social media platforms. However, this pandemic proved to be a blessing in disguise as many creators have taken steps to explore different ways of sharing their work, podcasts being one of the most powerful mediums.
Poetry Podcasts
With podcasting, poets are now able to share the complete artistic storytelling experience of poetry with listeners across the country. Podcasts are accessible, easy to create, and free. With a platform like Hubhopper Studio, artists across the country are able to create & launch their poetry podcasts for free, and distribute their poetry podcast across all major audio platforms & devices.
YourVoice is one of India's leading poetry communities that has been working with various poets from across the country to build amazing poetry podcasts in various Indian languages! Hindi/Urdu, English, Malayalam, Bhojpuri and Bangla are some of the languages covered so far.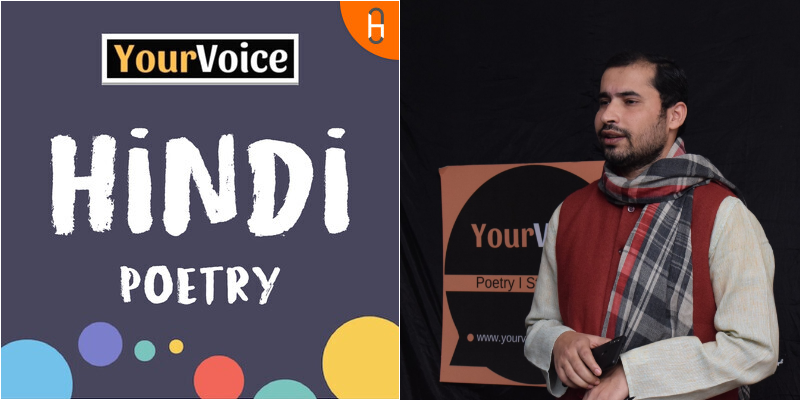 About YourVoice
YourVoice is one of India's leading poetry and storytelling platform with subscribers of more than one lakh on YouTube. Covering more than 10 Cities including Delhi, Mumbai, Bangalore, Indore etc. YourVoice celebrates its annual festival "Raise Your Voice"​ which is also India's first Women Literature Festival.
Hubhopper & YourVoice have collaborated to provide a fresh experience to poets across the country, by enabling them to create, launch and distribute their poetry podcasts across various leading streaming platforms. From initially using a video platform like YouTube to share poetry, to having these wonderful creations streaming across platforms such as Spotify, Google Podcasts, Gaana, Hubhopper, Tunein & many more, YourVoice has created a strong space for itself in the audio space as well with over hundreds of thousands of listens already.
If you are a poetry lover, the YourVoice poetry podcast series is something you would want to put your headphones on for. Listen to poetry & share your art through podcasts.