Hubhopper Podcast Awards is an annual event that takes place on every International Podcast Day. It's a celebration of all the creativity and endeavors of the podcaSTARS of India. 
This year's awards were dedicated to powerful voices who made an impact through their podcasts. We had a total of 9 podcast award categories, for which we received 1000+ submissions. Hubhopper Podcast Awards 2022 also recognized companies and trainers for building the podcast space.
A set of influential jury members carefully reviewed the finalists and picked winners under each category. The winners were not only recognized as one of the top podcasters of 2022 but also got featured in Hubhopper Banners, Feature Category "Award Winning Podcasts," exclusive podcast playlist, partner's Indus OS mobile devices, and our digital media partners network
Read on to find out more about the jury and the most influential voices of the year.
Jury Members
This year's jury panel was made up of some prominent names from the Indian podcast community. It was an honor to have them help us with the finalists and choose the best in each category. We couldn't have done it without them! Here are all the judges who made the Hubhopper Podcast Awards 2022 so much better:
Deepti Ahuja, Content & Production Head at HT Smartcast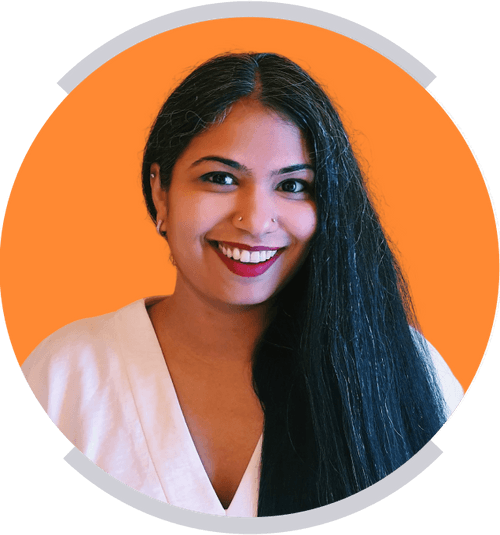 Deepti Ahuja is the Content & Production Head of India's largest original podcast repository – HT Smartcast. She has coached 150+ podcasters who are a diverse mix of Radio Jockeys, Journalists, CXOs, and Influencers of some of the biggest Indian brands. She has produced and curated 200+ podcasts in 5+ languages. These podcasts are distributed on 25+ platforms with 85 million+ listens, all in a matter of 2.5 years. Her podcast shows endeavor to be honest, credible, intimate, and inclusive across categories.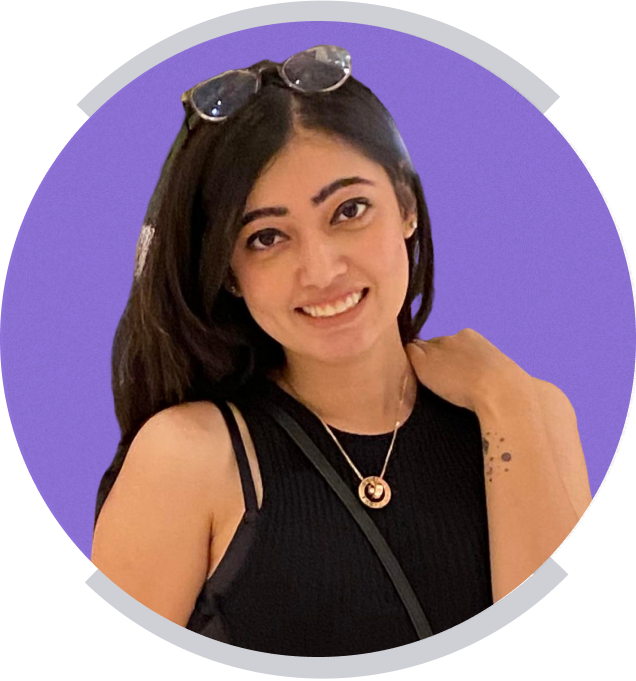 Megha Bhatia, Founder of Our Voix, is a graduate of the University College of London. She believes that finding self-love in life's journey is the most beautiful gift one can give oneself. 
Her podcast, 'Self Love in 60 Seconds, ' advocates that and onboards speakers who have been on the same journey. Her podcast has crossed 1 million listens and has been featured on Fever FM and on Wynk among the Top 10 podcasts. Megha has been a TEDx Speaker twice and has conducted workshops on self-love for individuals from various parts of India and people across other countries.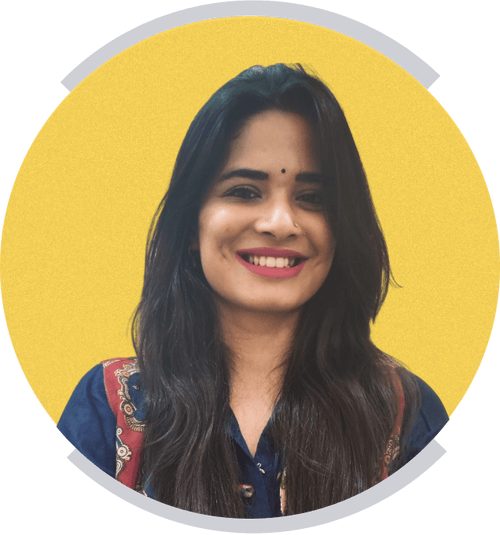 Akanksha is the Founder of Audio Vaani, a podcast production project that started in January 2020. She has designed concepts and scripts for leading Spotify Original shows, "I Hear You with Aahana Kumra,"  "Darr ka Raaz" and "Shanaaya: Ek Teenage Witch Ki Kahaani"  She has also written Sochcast's first Original Audio Drama, "Trunk Tales." She is currently running two podcasts as a host, Manomanjan, a motivational podcast (also PodCom winner of 2020), and "Woh Kya Tha," a horror storytelling show with more than 900k+ listens. 
Her stint as a podcaster started in 2019 when she launched her storytelling show, Ink Potcast, and a podcast on yoga called The Yoga Dialogue. In 2020 she started Audio Vaani as a proprietor. Audio Vaani consults brands and individuals with audio content. 
Gursimran Singh, Director – Brand Strategy at JioSaavn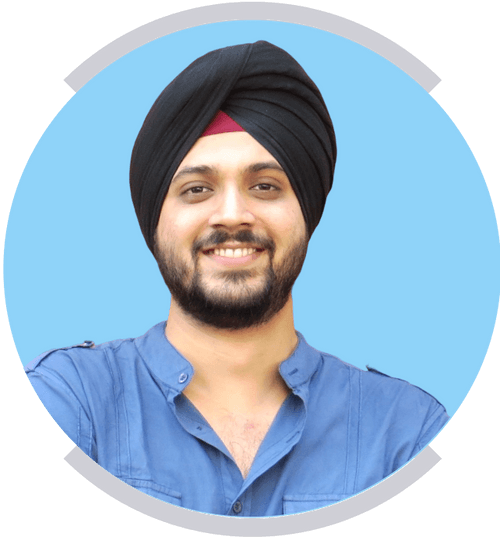 Gursimran comes with 14+ years of experience in building problem-solving interventions. Across different stages of brand building, he is seasoned at bringing strategic perspectives through a scrutinized analysis of business strategy, consumer insights & behavior in a digitized world. He has collaborated with creators and inspired and rallied teams towards creating effective solutions on several brands like Flipkart, upGrad, Unilever, Axis Bank, Nestle, and Beam Suntory, achieving unprecedented outcomes.
Gursimran has worked with renowned communication & marketing companies like Mullenlowe Lintas, Marico Kaya, Publicis Groupe, and Tilt. He is currently Director at JioSaavn, where he heads the Brand Strategy, Content & Innovation practice.
Abhishek Gaurav, Engagement Marketing Lead at Amazon Prime Music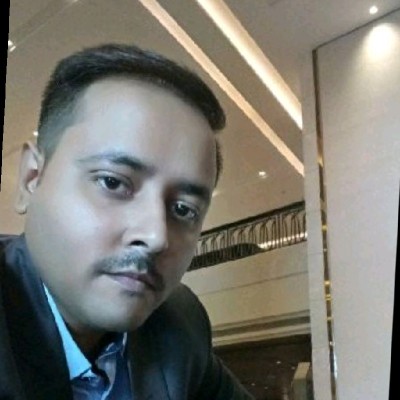 Abhishek Gaurav comes with 14 years of experience in digital marketing. He's currently positioned as the Engagement Marketing Lead at Amazon Prime Music. Abhishek has previously led digital marketing (online, mobile, app, and VAS) for dittoTV and OZEE, the OTT offerings from the stable of Zee Entertainment Enterprise Ltd across India, APAC, ME, and SEA markets.
Hubhopper Podcast Awards 2022 Winners
This year, we had 9 categories under which podcasters could nominate their shows. The top 3 podcasts with the highest votes under each category were shortlisted for the final round. Judges carefully reviewed all the finalists based on key facets, including narration, content quality, audio production, and creativity, and picked a winner under each category. 
Check out the Hubhopper Podcast Award winners below!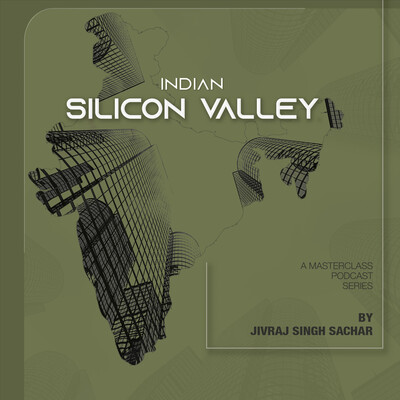 Indian Silicon Valley won the Best Business and Entrepreneurship podcast award. The show takes one startup, one episode at a time, where the host interviews top Entrepreneurs building the Indian Silicon Valley, asking them questions pertaining to a particular problem. The podcast reflects the diversity of ideas and backgrounds through its guests and is educational, inclusive, and innovative.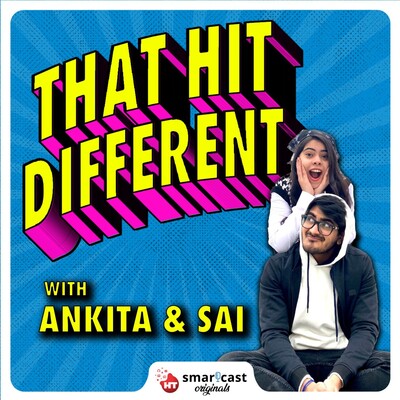 This category is dedicated to the new creators who stepped into podcasting this year and shined! That Hit Different won The Rising Star Award, all thanks to the co-hosting duo and the engaging anecdotes they share on adulting. Kudos to them for nailing their first year in the podcasting space!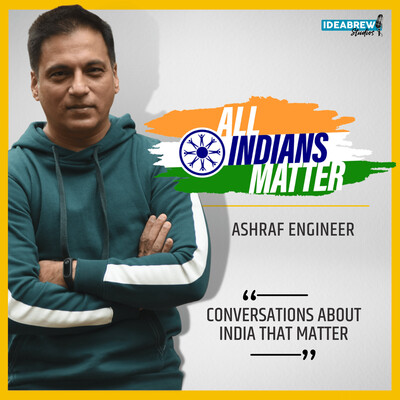 This category is for non-fiction shows with a documentary or a news format. All Indians Matter bagged this category for the second time consecutively. The podcast is a digital home for conversations, created by Ashraf Engineer, who was a senior journalist with some of India's leading newspapers for 17 years. Cheers to the team for the consecutive wins! 
Self-love and motivation is one of the most popular categories. It is dedicated to shows that promote mental health and encourages self-love. Shuddh Desi Gay with Yogi and Kabeer won under this category.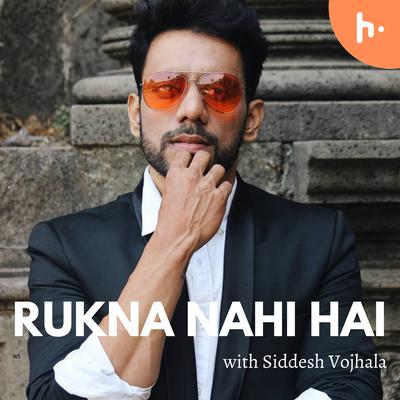 A category that deserves recognition today more than ever. Podcasts focusing on overall welbeing have helped many in the last couple of years. Siddhesh Vojhala's Podcast won under this category. Kudos to the host for impacting so many lives through audio.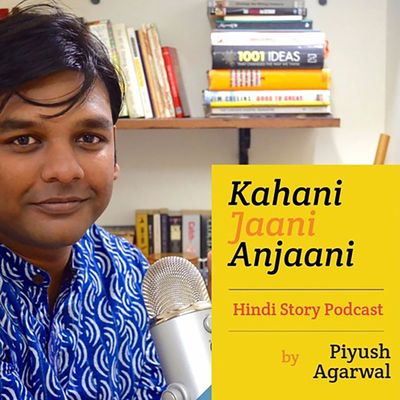 There's nothing like unwinding the day with a good storytelling podcast that gives us a break from the real world. This category is dedicated to shows that incorporates drama in compelling narratives and formats. Cheers to the Kahani Jaani Anjaani podcast, who bagged the award under this category.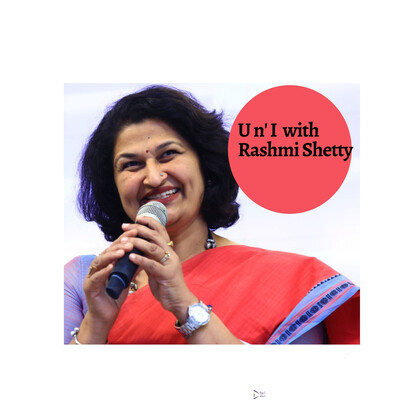 This category is to discover and appreciate the finest, most compelling, incisive conversations produced. U n' I with Rashmi Shetty, a podcast that unravels ordinary folks with extraordinary lives, won the Best Interview Podcast award. Congrats to the team on the win!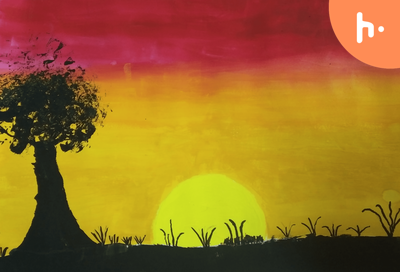 This category focuses on education/stories for kids and parenting. The Story Basket by Liz and Ree won under this category! Cheers to the mother-daughter duo, who make a magical world of stories for children, filled with fun and adventure.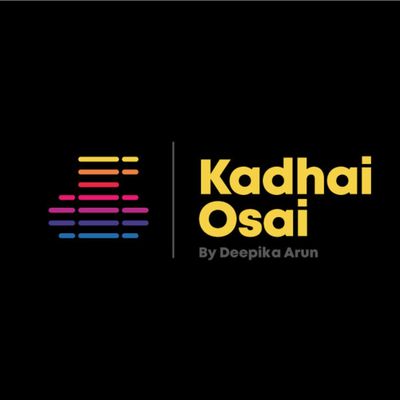 This category celebrates the vibrant and diverse regional language of India. We value the essence of lingoes in our country, and this category celebrates them all. Kudos to Kadhai Osai – Tamil Audiobooks podcast that won under this category. 
Hubhopper Company Awards 2022 Winners
Apart from the podcast categories, this year, we also celebrated podcasting platforms and trainers, who are an important part of the podcasting space. Check out the Hubhopper Company Awards 2022 winners below!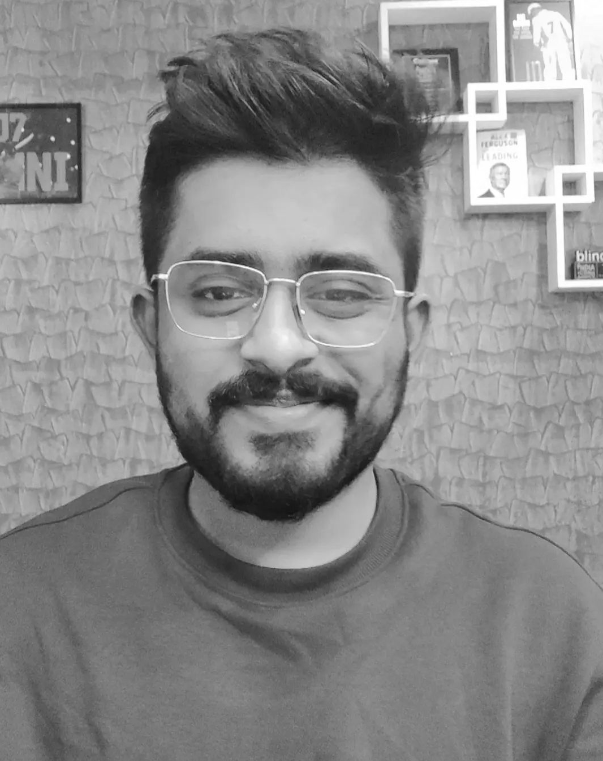 While there's a lot of material out there to teach you about podcasting, there's nothing like an experienced trainer to guide you through the podcasting process and space. While there were some really great trainers who made the nominations, Anurag Manik bagged the Best Podcast Trainer Award! Cheers to Anurag on his win!
Best Listening Platform –
Spotify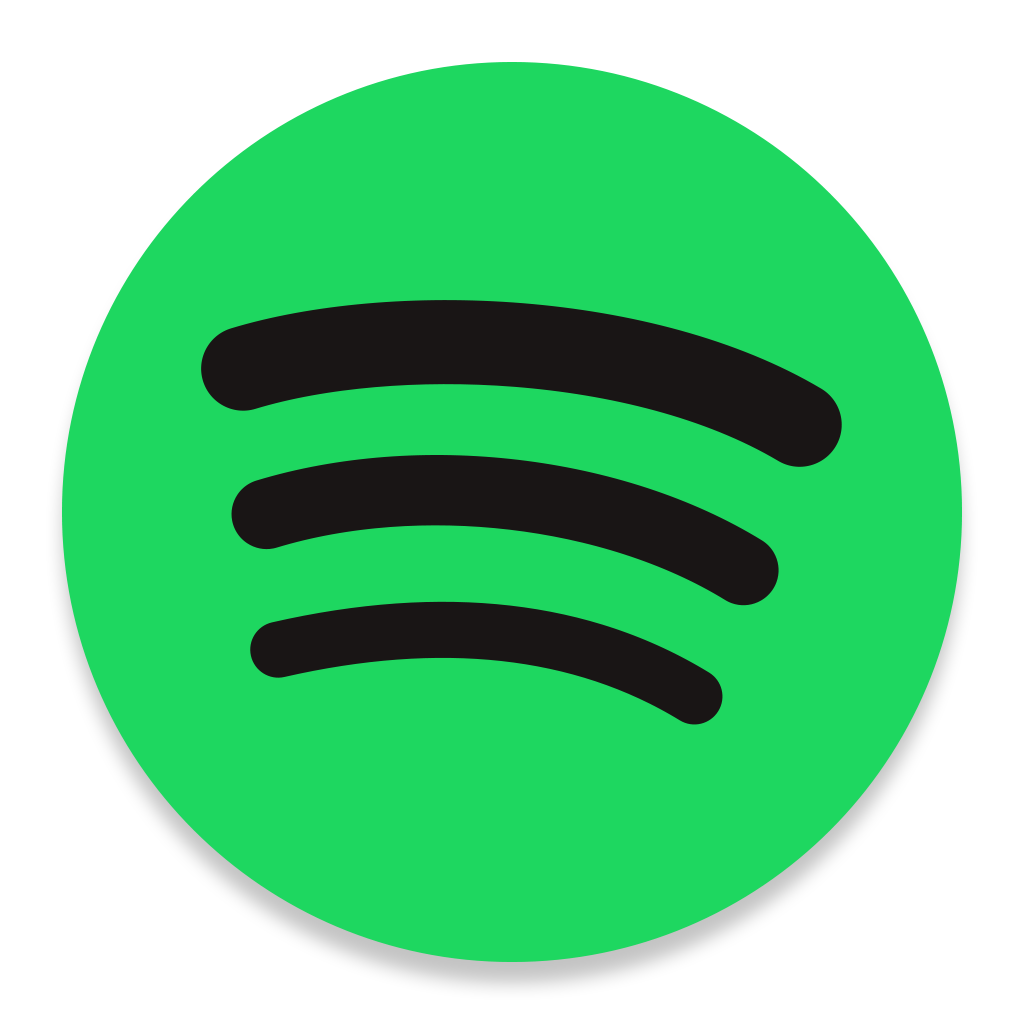 Podcast creation and listening are two sides of the same coin. Like podcast hosting platforms, listening platforms are an important part of the podcasting space. This category celebrates all the podcast streaming platforms that make podcasts accessible and fun to tune into! Cheers to Spotify for winning under this category.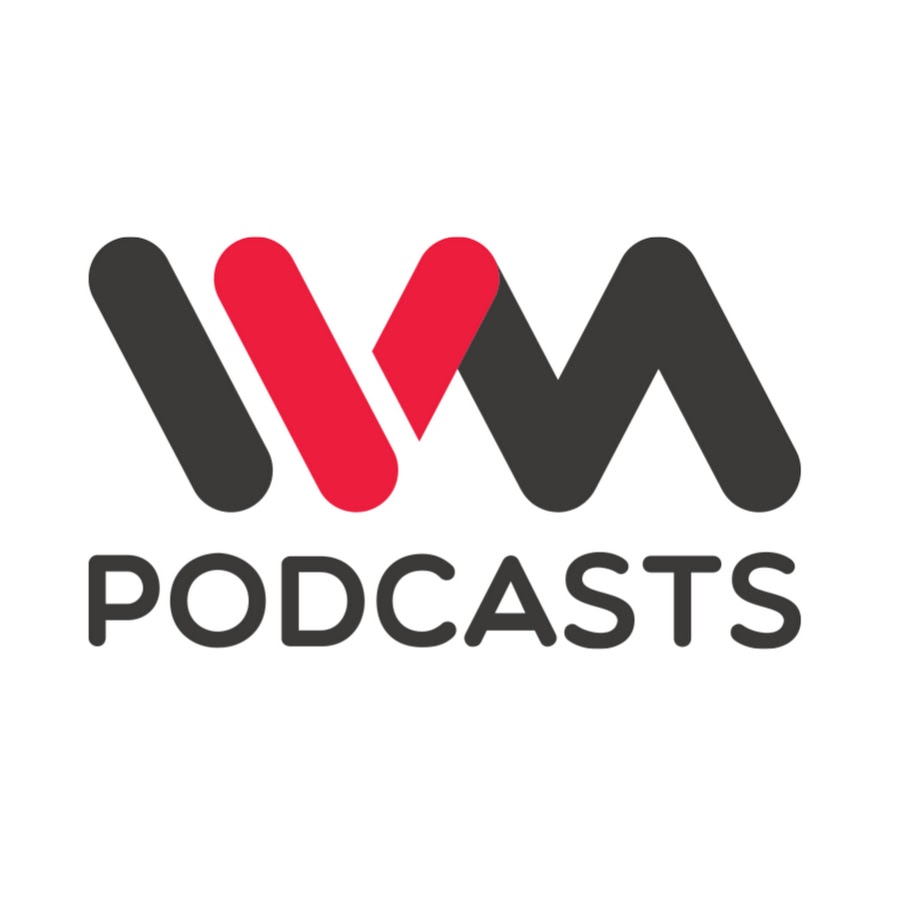 With so many moving parts involved in producing a high-quality podcast, there are many production houses and agencies with teams and experts who cater to your podcasting needs. This category is dedicated to all those production houses that play an important part in the Indian podcasting ecosystem. Kudos to IVM Podcasts, who won under this category. 
Hubhopper PRO 
We believe that a creator's podcasting journey is ever-evolving. We, too, have worked hard to evolve and become better versions of ourselves. Cue the Hubhopper Pro – a one-stop destination for podcasters who are just getting started with their podcasting journey or are ready to upscale. To find out more, keep an eye on this space because Hubhopper Pro will take off soon!
International Podcast Day
International Podcast Day dedicates 30th September to celebrate the power of podcasts around the globe. Creators use this as an opportunity to connect with fellow podcasters, podcast listeners, podcast enthusiasts, and leaders in the industry. The Indian podcast community has grown by folds in the last couple of years. Hubhopper has been facilitating this growth by empowering podcast creators to use the audio medium to make an impact. 
Audio, especially podcasts, has brought about monumental changes in various cultures and ethnicities. Creators value the medium as it offers them a platform free of injustice and inequality and allows them to express their opinions candidly. As a part of the Indian podcasting community, we hope that this celebration goes on year after year and continues powering voices worldwide.