Looking for a microphone for recording your podcast can be quite a task. With a plethora of options in the market, budget constraints and the system technicalities involved, choosing the perfect microphone can sometimes get extremely overwhelming, specially for those who are new to the audio space. However we have good news! There's finally a product in the market that ticks every box! A single microphone that allows you to record multiple formats and in studio-quality. We are talking about the Blue Yeti Microphone.
About Blue Yeti Microphone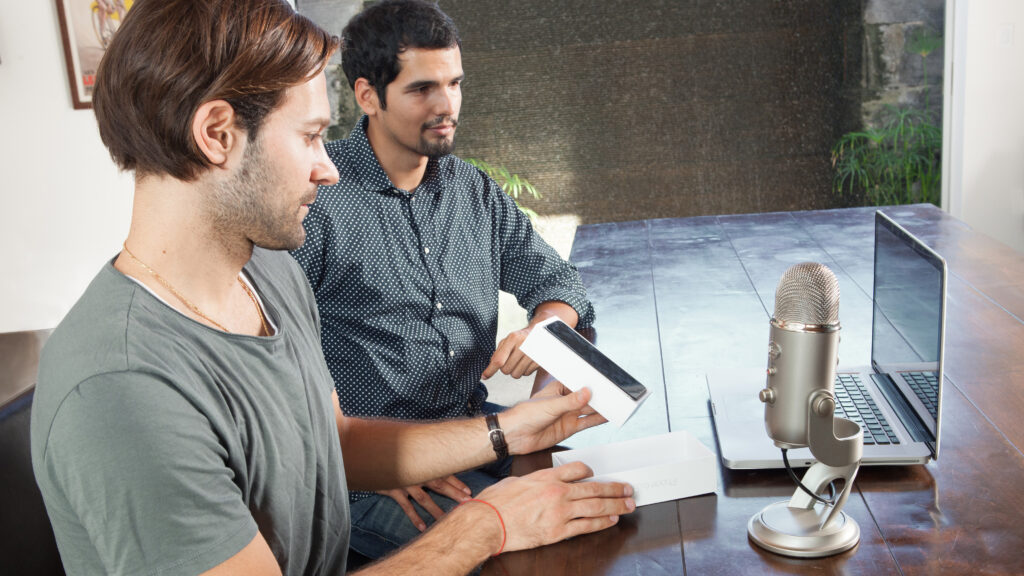 The Blue mic consists of blue voice technology and produces clear and powerful broadcast quality sound for podcasting. Studio controls on the mic put you in charge of every level of the recording and streaming process. The unique position-able design helps optimise your sound quality. The condenser mic is great for capturing both conversations and ambience audio for AMSR.
It also comes equipped with a 3.5-millimeter headphone jack that allows you to listen to what you're recording in real-time. You can adjust the volume of your headphones using the control on the front of the microphone. It features studio controls for headphone volume, pattern selection, instant mute and microphone gain—putting you in charge of every level of the recording process. The mic comes with an Internal preamp and analog to digital converter so you don't need to have any other gear to start recording your podcast
The Yeti microphone can be set up without any hassle by connecting it to your computer's USB port with the included USB cable, calibrating it with your operating system. Compatible with both Mac and Windows! The microphone can be adjusted and pivoted in relation to the sound source which optimizes your sound quality. It can also be folded down for easy portability, or removed completely from its base for mounting directly on a mic stand.
Types of Modes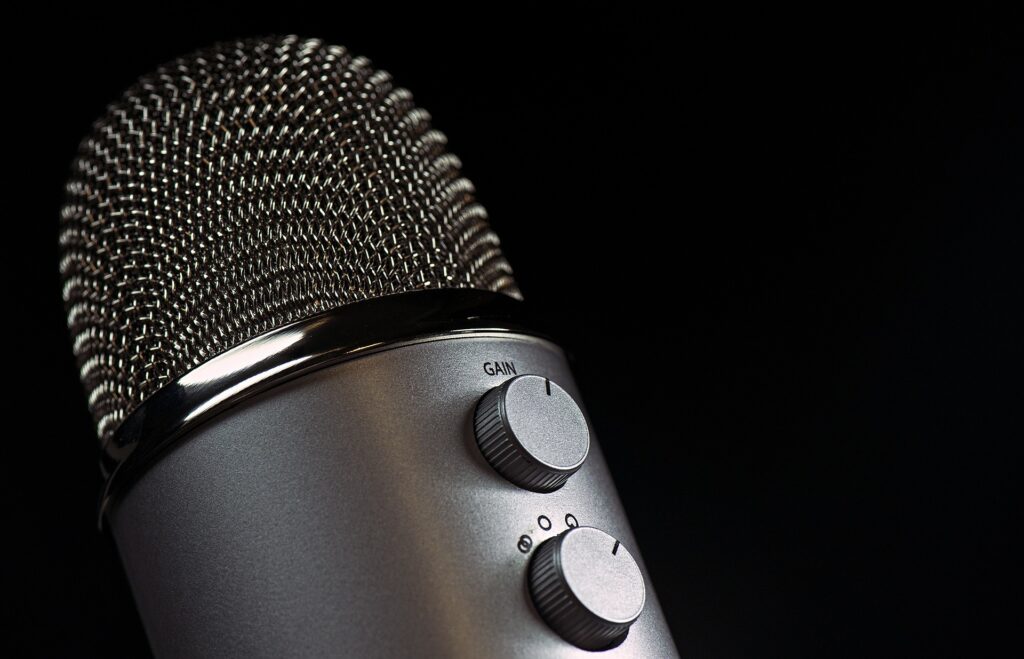 The Yeti microphone comes along with 4 different types of modes that allows you to record for different scenarios without the need for multiple mics! It is as simple as adjusting the modes as per your recording requirements and you are good to go with recording a smashing podcast.
Perfect for podcasting, Twitch streaming, music recording, voice overs and instruments. Cardioid mode records sound sources that are directly in front of the microphone, delivering rich, full-bodied sound.
Uses both the left and right channels to capture a wide, realistic sound image—ideal for recording acoustic guitar or choir and immersive experiences like ASMR videos.
Picks up sound equally from all around the mic. It's best used in situations when you want to capture the ambience of "being there"—like recording a band's live performance, a multi-person podcast or a conference call.
Records from both the front and rear of the microphone—good for recording a duet or a two-person interview.
A high quality & convenient microphone for your podcasting requirements and as well as under a good budget range. The Blue Yeti Microphone is recommended for podcasting by podcasters. To know more about the product, Click here.
Blue Snowball iCE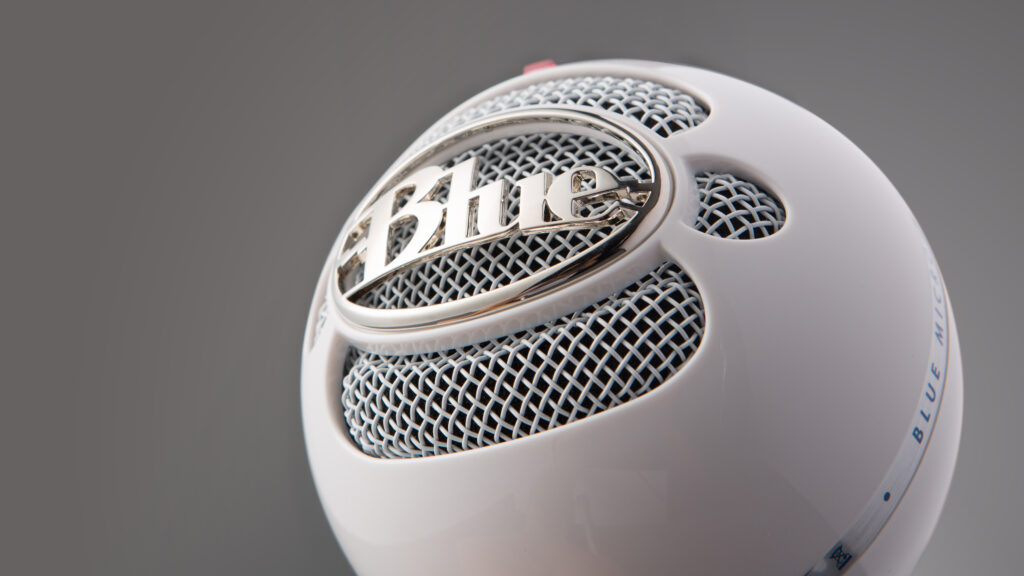 Snowball iCE is the fastest, easiest way to get high-quality sound for recording for your podcast. Powered by a custom cardioid condenser capsule, it can deliver crystal-clear audio quality. This is a great USB microphone to have with its capabilities and its portability. It is compatible with both Windows & Mac and comes along with a tripod stand. This microphone is even certified by Skype & Discord which guarantees great sounding results.
Click here to check out the product.