The virtual airwaves are still buzzing with excitement as the Hubhopper Podcast Awards 2023 concludes with a spectacular flourish. Started in 2021, Hubhopper has been facilitating the recognition of the podcaster community's hard work through these awards. It aims to give podcasters a platform to reach a wider audience and help them find their right audience.
This year's edition was powered by Arata and started accepting nominations on 1st September. It saw an overwhelming response, with over 300 passionate podcasters throwing their hats into the ring, making it a truly electrifying competition.
The Triumph of Talent: 8 Categories, 8 Remarkable Winners!
In a nod to diversity and excellence in podcasting, Hubhopper celebrated winners across eight distinctive categories on 30th September, 2023 aka International Podcasters Day. The competition was fierce, but these exceptional podcasters stood out, capturing the hearts of listeners across the board.
Tech Stories by Amit Bhatt –

Best Storytelling (Fiction)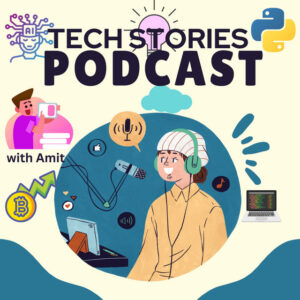 Tech Stories by Amit Bhatt aims to provide knowledge about the emerging technologies that we have already adapted to make our lives easier. The tech stories are narrated in such an easy and uncluttered way that everyone can enjoy.
India Unveiled:The History Of India by Rakesh Soni –

Best Documentary & New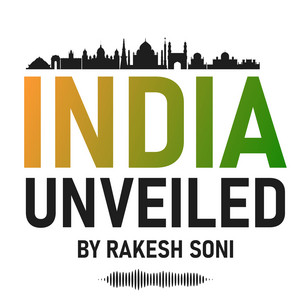 India Unveiled:The History Of India is a podcast where you can find out the truths of Indian History in easy language. Rakesh Soni takes you on the glorious history of India in easy language on his podcast.
Stalwarts Of Music with Aditya Veera

–

Best Interview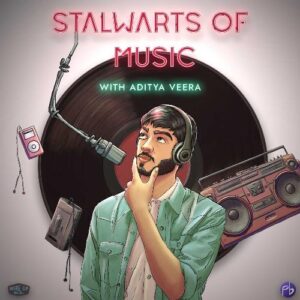 Through this podcast Aditya Veera, engages in insightful interviews with Grammy-winning or nominated & highly accomplished upcoming musical prodigies from across the globe. Through his unique interviewing style, Aditya aims to share the musical journeys of these maestros with people of India and beyond.
Bougainvillae by Pooja – Best Family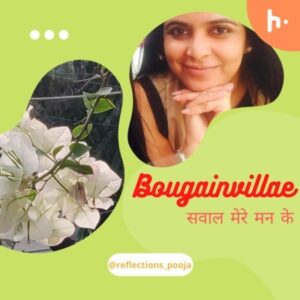 Bougainvillea is Pooja's collection of poems, with complex emotions yet present the myriad colors in all their beauty! She aims to take you on an emotional journey with her through her podcast.
Motivation Spark by Rohit

– Best Selflove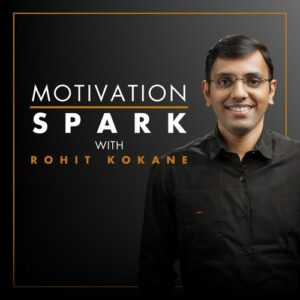 Rohit Kokane is a Finance Executive by profession and a Podcast Host by passion. He loves to unearth stories that inspire, educate and entertain. He brings authentic stories of the change-makers of this century to his podcast. His podcasts have amazing unfiltered stories that led to some of the greatest 'aha-moments'.
Rubpreet by Davinder Kaur

– Rising Star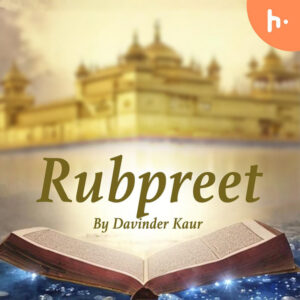 Davinder Kaur brings a captivating podcast series, blending English and Hindi, and embarks on a spiritual journey of self-discovery through her podcast "RUBPREET." Her aim is help people embrace the path of divine bliss.
greytFM by Greytip Software

– Best Business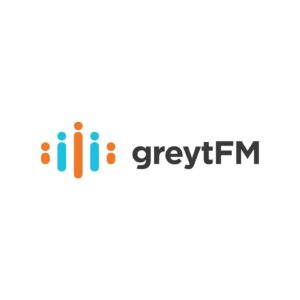 greytFM is a podcast series brought to by Greytip Software, a pioneer with over 25+ years of experience in HR automation. The podcast series aims to bring different perspectives about HR best practices that businesses can adopt.
Vedicvibes by Anantha Kishore Sangubhatla

– Best Wellbeing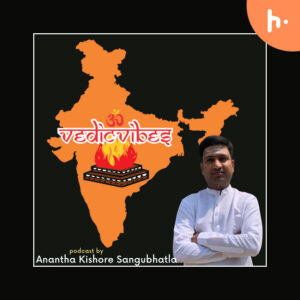 Anantha Kishore Sangubhatla is Vedic Scholar, Astrologer, and Podcaster. He aims to spread the positive message of Sanathan and ancient wisdom. His podcasts are a deep dive into Vedas and everything that they have to offer to us.
The Jury's Verdict: Saloni Baronia, Taleha Khan, and Surbhi Bagga
Behind the scenes, our esteemed jury members played a crucial role in selecting the winners from an impressive pool of semi-finalists. Saloni Baronia, Taleha Khan, and Surbhi Bagga brought their expertise, discerning ears, and love for podcasting to the table, ensuring that only the best of the best emerged victorious.
Surbhi Bagga is a stand-up comedian, TV writer, and podcast host. People remember her as the TLC's Queens Of Comedy finalist. With an impressive 5-year podcasting journey, she is currently the host of The Overthink Tank – the podcast dominates Apple Podcasts and Spotify charts.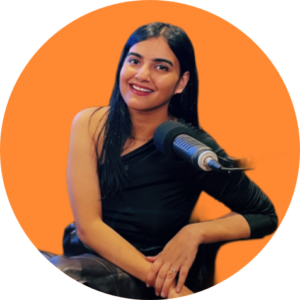 Roshni Baronia is the CEO of Done For You Podcasts, and certified Strategic Sales Expert. With over 15 years of entrepreneurial and consulting experience she is an Author, TEDx Speaker, and a Top 20 Women Consultant in India by Consultant Review Magazine (2020). She is also a podcast host of "Ace the Sales," and "Indian Podcasting Revolution,".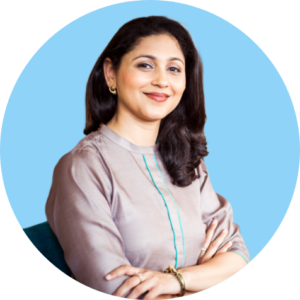 Taleha Khan is the Brand Content Strategist at Hubhopper and has been crowned by Spotify India as "India's First Voice of Anchor Podcaster" after winning India's biggest Podcast competition. A TEDx Speaker, and podcasting trailblazer, she's been on Air since 2012, transitioning from an 11+ year career as a Software Engineer. She is known for 'IT Se Life Tak,' India's First Hindi Tech Satire podcast which has been #7 on the Apple Podcast Charts. She has also been an RJ at All India Radio.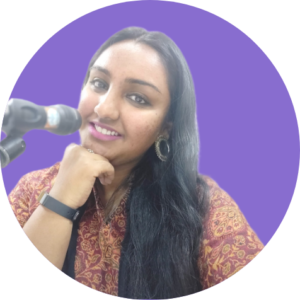 Looking Forward to the Future
As the curtains fall on this year's awards, Hubhopper expresses heartfelt gratitude to all the participants, voters, and supporters who contributed to making this edition a smashing success. The enthusiasm and creativity witnessed this year promise an even more thrilling journey ahead in the world of podcasting.
The Hubhopper Podcast Awards 2023 may be over, but the echoes of these remarkable podcasts will resonate for years to come.
Follow us on our various social media channels, Facebook, Twitter, Instagram, and LinkedIn.