It is very rightly said that "The world is a book and those who do not travel read only one page". Traveling is what fills one's soul and is a cure-all to every problem. Deciding on a destination is a no brainer. But planning the trip requires some insights. Here are some amazing podcasts that can help you, if not inspire you, for your next trip.
What stops you from traveling?
You might lack company and the thought of solo tripping may scare the hell out of you. Maybe you are too busy making money and wish to explore later after earning enough and there are some who love to stay in bed and refuse to explore leave world even their own city.
It's a beautiful facet of life you are missing out and the sooner you realize this the faster you will move towards living it. Travel podcast is the right step towards the life that awaits you.
Travel podcasts for solo people
It will motivate you alone people to go on a solo trip and shed all the fears that your heart holds regarding the safety, the right hotel, the places to visit and you'll value the joy it holds. Podcasts like Zero to travel and Travel tales shows bold individuals traveling and tasting the melody of life.
Travel podcast for all the working people
It will make all you money makers realize how wasteful it is to have a full pocket but empty soul which can be filled only by rich traveling. Andy Steves Travel Podcast is one such that motivated studying students to stop for a while from constructing future and living the present. The Indie Travel Podcast is made by a couple who left home with a small amount and have not looked back since then which signifies that now is the time.
Travel podcast for the lovers of home
Travel podcast would hold a very special place for all the last category people who would love to call themselves home lovers. This is because they will be going through a major change because this will fuse the passion for travel in them. The reality check will be solid when they all will hear such extraordinary stories by ordinary people who dared to be out there. National Geographic Weekend is a podcast that discusses secrets, history and phenomenon of places like tragedy and triumphs on Mount Everest, surviving an eagle attack, revisiting Machu Picchu 100 years after Hiram Bingham, long-distance polar bear swims etc that will lure you like a magnet. Another one Travel with Nick Steves covering old Havana, Ken Burns talking the National Parks, and Brent Glass talking about some of the 50 great places in America will make you pack bags.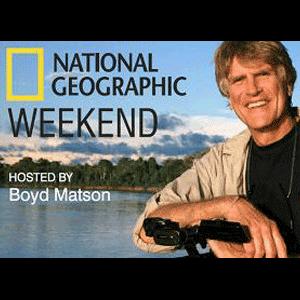 India Travel Guide Podcast
Musafir, an Indian podcast on travel shows the multi colors of our country, its heritage and culture, the beauty behind Himalayas and the song the Ganga sings. All of this is waiting to be explored to be lived and for even a percent doubt, travel podcast will prove them wrong for sure!